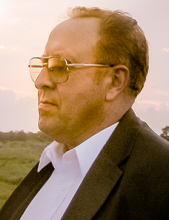 Jackie Ray "Jack" Poe, 70, of Longview, Texas, formerly of Ottawa, passed away July 28, 2017 in Longview.

A memorial service will be Sunday, August 13, at Grace Christian Fellowship Church, 2455 N Eastman Rd., Longview, Texas. Church services begin at 10:30 am with a fellowship luncheon immediately following. All are welcome. The memorial service will begin at 12:45 pm.

Graveside services with military honors will be at 10:00 am, Saturday, August 19, 2017 at Highland Cemetery, Ottawa, Kansas, followed by a fellowship luncheon at Celebration Hall for family and friends.

Jack was born June 4, 1947 to Cecil (Tabor) and Thomas Joel Poe at Ottawa, Kansas. He attended Ottawa schools and graduated in 1965. Jack married Sandra Burgoon, they divorced, and in 1973 he married Glenda Jackson.

Jack retired in 1999 after working full-time as a heavy equipment mechanic for 21 years at the Ottawa Armory OMS8. He retired as Sergeant First Class (SFC), with 33 years of service in the Kansas Army National Guard that same year. 

In 2000, Jack and his wife Glenda moved to Texas, and he worked part-time for the Texas State Railroad as an attendant, switchman, and conductor, retiring again in 2008.

Jack is survived by his wife, Glenda of Longview, TX; children, Ray and Rachelle Poe of Ottawa, KS, Mindy and Lee Stephens of Longview, TX, Ryan Poe of Lawrence, KS, Wesley and Kristi Poe of Ottawa, KS; six grandchildren, Shalisha, Trayton, Luke, Mark, Stella, and Thomas; and a great-grandson, Maxwell.

In lieu of flowers, the family requests donations to the charity of your choice or Crossing Borders c/o Lee Berger, 218 Joan Ln., Longview, TX 75605.